Caring for Odontoglossum Orchids
Author: adminNo Comments
Blooming, Care and Culture, Classification, Growing Indoors
Many of the species, such as O. crispum and O. cervantesii, have beautiful flowers but are not easy to grow.
The problem is that their native home is in the mountains and not in the jungle, and so they need cool conditions in order to thrive; they suffer when the temperature exceeds 68-71 degrees F (20-22 degrees C). The hybrids are less demanding and can be grown in the living room. Put the pot in a bright spot away from direct sunlight and increase the interval between watering when they are not in flower. Aim for a winter temperature of at least 55 degrees F (13 degrees C). Odontoglossum varieties are not as popular as many of the plants described in this blog; some (the Tiger Orchids) have striped petals!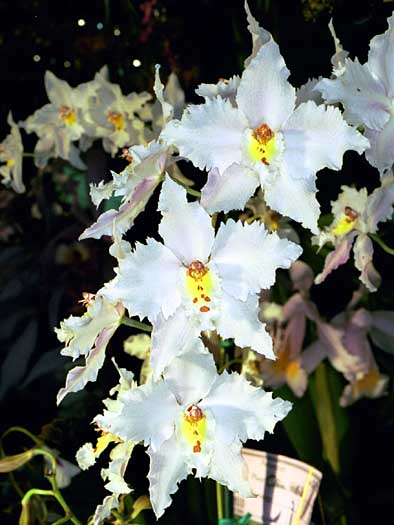 O. crispum pictured.


Ask an Expert
Questions about orchids?
Our experts love a challenge!