Popular Types of Orchid Plant – Lycaste
Author: admin1 Comment
Blooming, Care and Culture, Classification, Growing Indoors
L. aromatica can be used to add variety to your orchid collection. The all-yellow flowers are born singly on 8in (20cm) high stems, and they are noted for their strong scent.
The plant grows actively in the summer and needs both warmth and ample water. It must be kept cool and very little water is needed in the winter when the flowers appear and the leaves fall. Mist the leaves regularly when the plant is growing and keep it in an area where there is light shade. The largest flowers (6in (15cm) across) are born by L. virginalis which is the easiest species to grow; this plant should be kept completely dry in the winter. In addition to the species there are many large-flowered hybrids in a range of colors.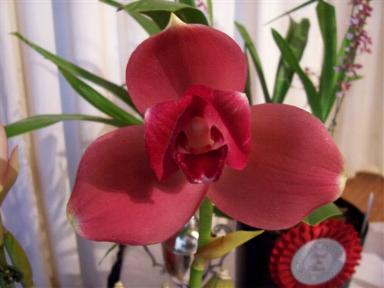 Lycaste Kiama: 'Walmer Red' pictured.


Ask an Expert
Questions about orchids?
Our experts love a challenge!