Easy Orchids – Maxillaria Praestans
Author: adminNo Comments
Blooming, Care and Culture, Classification, Growing Indoors
I define "easy" orchids as those that can be grown indoors in mild climates in homes that have the heating on during the daytime in winter.
These little winged flowers resemble a flight of strange beetles, their bodies formed by the almost black lip. They are produced singly in summer from around the base of the pseudobulbs, and on a large plant there can be a dozen or more lasting three weeks. The petals are held close to the column, while the lateral sepals sweep down and away to give the unusual appearance of flying. This species, discovered in 1840, is found in several countries of South America, where it grows on trees as an epiphyte. The plants produce one, narrowly oval leaf from each pseudobulb, which is just taller than the flowers. The blooms are slightly fragrant at midday.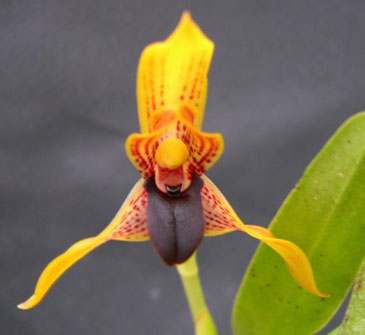 Flower Size: 2 1/2 inches (6cm) across
Flower Spike: 6 inches (15cm)
Plant Height: 1 foot (30cm)
Pot Size: 5 inches (12cm)


Ask an Expert
Questions about orchids?
Our experts love a challenge!