Author: Melanie Dearringer1 Comment
The orchid flower is full of intricate parts. And while there can be variation from genus to genus, all have fairly similar parts. Let's take a closer look at a Phalaenopsis orchid to better understand the flower's structure.
Recent Posts
---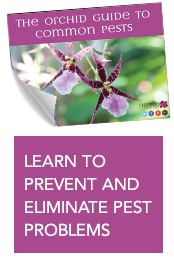 Resource Download
Orchid Pest Guide
Our free guide teaches you how to identify, fight, and prevent the the most common types of orchid pests.
Learn More

Ask an Expert
Questions about orchids?
Our experts love a challenge!